Palestinians stand with Standing Rock
In mid-September 2016 PYM sent a delegation of Palestinian youth to North Dakota. In deciding to send members to Standing Rock, we found that it was necessary to show support and true joint-struggle solidarity in this time of native resilience. As indigenous people, we know what it is like to face settler colonialism, genocide, displacement, relocation, and environmental destruction to our own homeland. In addition, violence against both Native people and the environment is something that affects us all; water is a source of life, we all depend on water for our survival. Therefore, we must continue to stand together with our Indigenous siblings in the fight against corporate greed and the settler colonial state. This matter affects us all, after all, water is life.
The Lakota, Dakota, and Nakota people and many others are still fighting to protect the land. We have decided to send a larger Palestinian / Arab delegation back to Standing Rock. PYM is partnering with the Arab American Civic Council and Active Labs to send a Palestinian and Arab delegation to Standing Rock. We are committing to being at the camp from November 19, 2016, through January 5, 2017. In this period of time, we want to show our indefinite support to stopping the pipeline and our commitment to stand with sovereign nations. We are asking people to join us for at least a week at a time. In addition, we hope during the last three weeks we will have a consistent presence of PYM members, other Arabs, Palestinians and people from the SWANA region (South West Asian and North Africa) from our communities, and the organizations we work with on a local level.
 Please fill out this sign-up sheet if you are interested in going and circulate the sign-up sheet among Arab and Palestinian communities.
 If you are unable to attend, but would still like to support PYM please circulate our fundraising page
Water is life! Free the land and Indigenous people everywhere! #NODAPL
Listen to PYM members Megan Awwad and Awwad Yasin report back of their caravan in September 2016.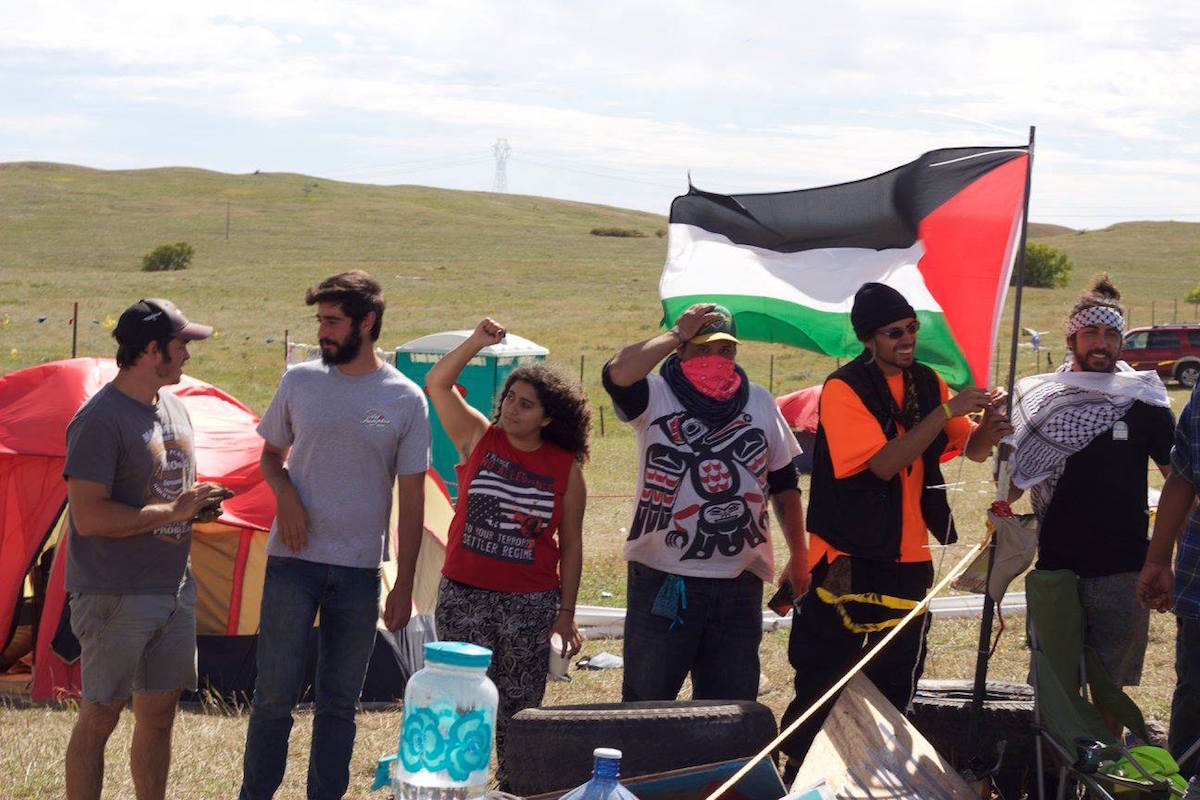 Watch a webinar hosted by US Campaign for Palestinian Rights and includes PYM member experiences linking to indigenous of Turtle Island.